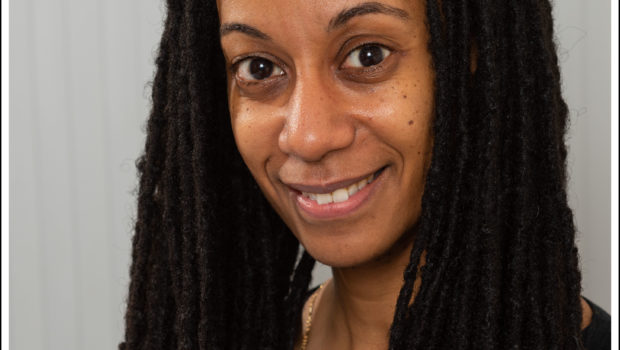 We continue on in lockdown mode. Working from home due to the Coronavirus is becoming the new normal. There has never been a better time to ensure your working environment is set up to encourage the best balance of productivity and comfort [1]. Each item you choose to include in your home office space has the potential to hinder or enhance your work performance, from the positioning of your desk, quality of (natural light), right down to the ergonomics of your equipment [2]. There are additional comforts that can enhance your workspace to boost your mood and hence enhance your natural creativity. The idea of bringing nature into the office has been suggested by research, that having access to a window view, natural light and having live or even artificial plants, can contribute in decreasing stress [3][5].  The presence of plants can also improve mood, aid in the quality of indoor air and some may have the ability to remove various pollutants [4][5][6]. The fragrance that emits from specific plants also has the potential to trigger our senses through our olfactory system, which is linked to our mood, feelings, emotions and long-term memory [6] [7]. The powerful aromas from various aromatic plants are extracted into more potent concentrations as essential oils and are utilised in various ways, with diffusers being one of the popular mediums [8].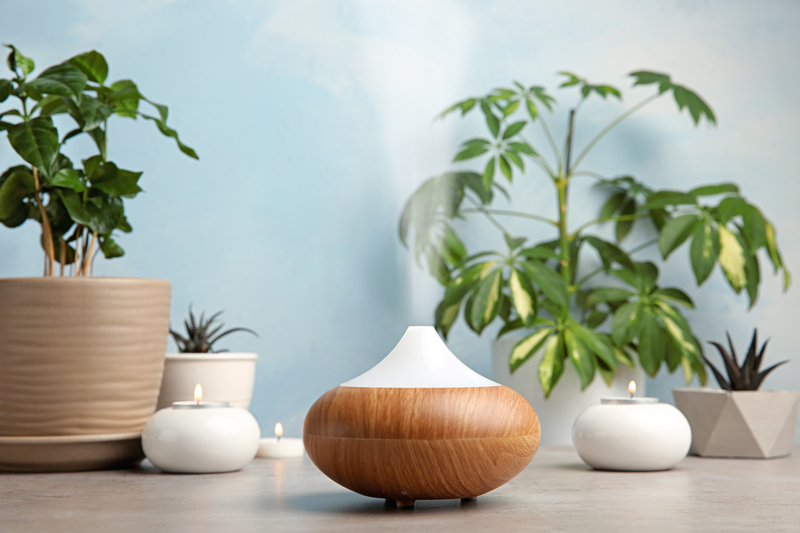 In recent years, the trend for replicating the spa ambience inside the home has seen a multitude of various diffusers appear on to the market, which has led to a rebirth in the inhalation of essentials oils. Consumers have become more aware of the benefits of certain essential oils as they become more conscious about ways of self -managing their own health [9]. Lavender, Citrus oils and oils belonging to the Mint family are currently seeing an increased demand globally [10]. Lavender (Lavandula Angustifolia) is one of the essential oils that continues to see extensive research into its benefits, which include improved sleep patterns and relaxation [10]. Lavender has also been used in cognitive studies where it has been shown to encourage sustained attention during prolonged tasks and also to aid memory [11] [12]. Lavender has been found to work in great combination with Orange oil (Citrus Sinensis) in improving mood and reducing anxiety. Orange oil used singly, may exert calming effects through its interaction with the central nervous system. [13].
Lemon oil is also reported to work in a similar way to Orange oil, but it is more associated with increased heart rate [14]. This oil can be a great choice for the home office environment, as it has been associated with enhanced mental and physical task performance, as well as it's mood elevating properties. [15]. To compliment the citrus family further, Lime oil, which to this day is under researched for its own capabilities, may also have the ability to alleviate nervousness, anxiety and stress-related tension. [16] For oils supporting more focus on brain function, we look no further than to the Mint family, with specific focus on Peppermint and Spearmint. [17] The aroma of Peppermint oil along with its main chemical constituent Menthol, may activate various receptors in the brain and nervous system that regulate our behaviour or functions such as cognition, emotional states and moods. [18] [19]. 
Spearmint oil seem to mainly work by activating the nervous system and influencing some receptors in the brain to reduce anxiety and assist in keeping us alert, by reducing fatigue. [17] [20] [21] [22]. While only a few essential oils have been mentioned above for their beneficial properties, there are still a wide range of other oils to explore, with the vast range of which can be overwhelming for any consumer. 
A simple way of making your essential oil choice is by smelling the aroma itself and seeking further advice from a qualified Aromatherapist or those with an in depth knowledge of essential oils. [23] [24]. There will be certain essential oils like floral and citrus aromas that will more readily diffuse, than oils that have woody, earthy aromas or that are more visceral in their composition. [25] [26]. The issue of safety regarding essential oils should always be considered mainly in terms of quality, dosage and storage [27]. 
 At present consumers would do best to use the guidelines set out by the Aromatherapy Trade Council (ATC), an independent self -regulatory body for those in the essential oil trade. The ATC set out the standards that their members should follow, ensuring that they produce quality essential oils that can be safely used and they also provide a membership list of essential oil suppliers that promotes consumer confidence. [28] [29]. These suppliers may also provide guidance on how to safely use essential oils in your diffuser in relation to dosage. In most cases, only a few drops of your chosen oil are needed, due to our inherent ability to detect low levels of scent. [30] [31]. Robert Tisserand (international speaker, educator and consultant on the science and benefits of essential oils) recommends that inhalation from diffusers should be regulated. It is suggested that for the maximum benefit and for increased safety, diffusers should be used for periods of between 30 to 60 minutes with a similar rest period, between each session. [32]. Those who have enhanced respiratory sensitivities, should seek further advice on particular oils to use, as the research differs for specific respiratory related health conditions [33] [34]. As a precautionary measure, it may also help to begin with a low dilution and then gradually increase the strength of the dilution, to experience the optimum effect [35].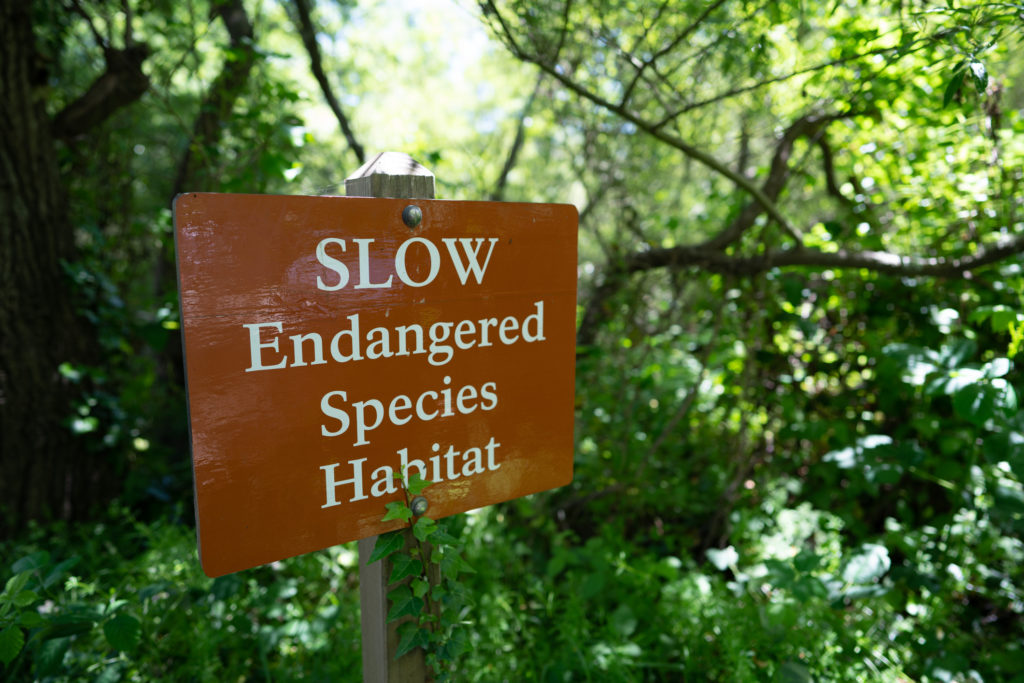 As our use for essential oils continues to increase, so too should our awareness of the sustainability, ethical and conservation issues caused by our purchases [36]. In order to gain awareness of which essential oils that are threatened, vulnerable, and endangered, consumers should check the International Union for Conservation of Nature's Red List of Threatened Species website [37] [38]. The Aromaweb website is also a good source of information regarding this in depth, complicated subject [38] [39]. 
It is the intention of this article to empower you to choose essential oils to incorporate in the home working environment. The information on the oils mentioned is to educate anyone on the possible benefits they may experience and the area of the body that may benefit from that process. As with every product, there are always safety issues to consider and consumers are recommend to always contact quality essential oil suppliers. I hope the basic information provided here will be helpful as a guide when purchasing essential oils and will hopefully encourage further research into the recommendations made above.
[1] Lawrie E, Parry S, (2020) Coronavirus; Five ways to work well from home, BBC 
https://www.bbc.co.uk/news/business-51868894
[2] Schofield J (2020) What do I need to work from home due to Coronavirus? The Guardian https://www.theguardian.com/technology/askjack/2020/mar/19/work-at-home-coronavirus-office-self-isolating
[3] Hunt A (2020) Working from home during the coronavirus outbreak? Here's how to make sure you're still productive www.womanandhome.com  https://www.womanandhome.com/life/working-from-home-tips-productive-351724/
[4] Largo-Wight, E., Chen, W., Dodd, V. and Weiler, R., 2011. Healthy Workplaces: The Effects Of Nature Contact At Work On Employee Stress And Health. Public Health Rep. 2011; 126(Suppl 1): 124–130
[5] An M, Colarelli SM, O'Brien K, Boyajian ME, (2016) Why We Need More Nature at Work: Effects of Natural Elements and Sunlight on Employee Mental Health and Work Attitudes PLoS One.; 11(5): e0155614.  
[6] Bill F, Fares S, Ghirado A, De Visser P, Calatayud V, Munoz A, Annesi-Maesano I, Sebastiani F, Alivernini A, Varriale V, Menghini F (2018) Plants for Sustainable Improvement of Indoor Air, 23 (6) P507-512
[7] LaCova-Bhat L (2017) Benefits and Attributes of Plants & Aromatherapy within 
A Healthcare Environment and Their Influence on Healthy & Longevity, International Journal of Complementary & Alternative medicine Vol 8 (2)
[8] Shaaban H A E, El-Ghorab A H, Shibamoto T (2012) Bioactivity of essential oils and their volatile aroma components: Review The Journal of Essential Oil Research Vol 24 (2) 203-212 https://www.researchgate.net/publication/233833053_Bioactivity_of_essential_oils_and_their_volatile_aromacomponents_Review
[9] Brien C (2020) Anxiety: How Aromatherapy oils could ease your symptoms www.stylist.co.uk (https://www.stylist.co.uk/beauty/best-aromatherapy-products-oils-ease-anxiety/246612)
[10] Global Essential Oils Market Forecast 2019-2027 www.linkwoodresearch.com https://www.inkwoodresearch.com/reports/essential-oils-market/#report-summary
[11] Research and Markets (2020) Global Essential Oil Market Insights 2020-2025: Lucrative Demand for Lavender Essential Oils Over the Forecast Period www.globenewswire.com (https://www.globenewswire.com/newsrelease/2020/03/09/1996996/0/en/Global-Essential-Oil-Market-Insights-2020-2025-Lucrative-Demand-for-Lavender-Essential-Oils-Over-the-Forecast-Period.html)
[12] Filiptsova O V,  Gazzavi-Rogozina L V, Timoshyna I A, Naboka O I, Dyomina Y V, Ochkur A V, (2018) The effect of the essential oils of Lavender and Rosemary on the human short-term memory Alexandria Journal of Medicine 54 (2018) 41-44 
[13] Tahmasebi H, Poorkhiz A, Joubari H A (2019) Comparing the Aromatherapeutic Effects of Orange and Lavender Essential Oils on Anxiey and Physiological Indicators in Patients Undergoing Coronary Angiography: A Clinical Trial Study Medical Surgical Nurse Journal 8 (3)
[14] Kiecolt-Glaser J K, Graham J E,  Glaser R (2008) Olfactory Influences on Mood and Autonomic, Endorcrine and Immune Function Psychoneuroendocrinology 33 (3) 328-339  
[15] Ali B, A-Wabel N A, Shams S, Ahamad A, Khan S A, Anwar F (2015) Essential oils used in aromatherapy: A systemic review, Asian Pacific Journal of Tropical Biomedicine, Vol 5, Issue 8, Pages 601-611
[16] Khan M M, Al-Yahyai R, Al-Said F (2017) The Lime: Botany, Production and Uses, UK, CPI
[17] Kennedy D, Okello E, Chazot P, Howes M J, Ohiomokhare S, Jackson P, Haskell-Ramsay C, Khan J, Forster J, Wightman E (2018) Volatile Terpenes and Brain Function: Investigation of the Cognitive and Mood Effects of Mentha × Piperita L. Essential Oil with In Vitro Properties Relevant to Central Nervous System Function, Nutrients 10 (8) 1029
[18] Solt K, Ruesch D, Forman S A, Davies P A, Raines D E (2007) Differential Effects of Serotonin and Dopamine on Human 5-HT 3A Receptor Kinetics: Interpretation within an Allosteric Kinetic Model, The Journal of Neuroscience, 27(48):13151–13160
[19] Fakhfouri G, Rahimian R, Dyhrfjeld-Johnsen J, Reza Zirak M, Beaulieun J M (2019) 5-HT3 Receptor Antagonists in Neurologic and Neuropsychiatric Disorders: The Iceberg Still Lies beneath the Surface, Pharmacol Rev 71:383 412,
[20] Jaradat N A, Al Zabadi H, Rahhal B, Hussein A M A, Mahmoud J S, Mansour B, Khasati A I, Issa A (2016) The effect of inhalation of Citrus sinensis flowers and Mentha spicata leave essential oils on lung function and exercise performance: a quasi-experimental uncontrolled before-and-after study, Journal of the International Society of Sports Nutrition 13 36
[21] Nogoceke F P, Barcaro I M R, de Sousa D P, Andreatini R (2016) Antimanic-like effects of (R)-(−)-carvone and (S)-(+)-carvone in mice, Neuroscience Letters, Vol 619, Pages 43-48
[22] Johnston G A R, Hanrahan J R, Chebib M, Duke R K, Mewett K N (2006) 
Modulation of Ionotropic GABA Receptors by Natural Products of Plant Origin Advances in Pharmacology, Vol 54 (6) 1054-3589
[23] Sati L S Y (1999) Consumer Choice Behavior and Marketing Plan for Aromatherapy Products in Hong Kong, CUHK Electronic Theses & Dissertation Collection, https://repository.lib.cuhk.edu.hk/tc/item/cuhk-322477
[24] Vankar P S (2004) Essential Oils and Fragrances from Natural Sources, Resonance  9 30-41 
[25] Sadgrove N, Jones G (2015) A Contemporary Introduction to Essential Oils: Chemistry, Bioactivity and Prospects for Australian Agriculture, Agriculture, 2015, 5, 48-102
[26] Herman R A, Ayepa E, Shittu S, Fometu S S, Wang J (2019) Essential Oils and Their Applications -A Mini Review, Advances in Nutrition & Food Science, Vol 4 (4) 1-13
[27] Lis-Balchin M (2005) Aroma Aromatherapy Science, A guide for healthcare professionals, First edition, London, Pharmaceutical Press
[28] Aromatherapy Trade Council, (2020) About the ATC, https://www.a-t-c.org.uk/about-atc/
[29] Lauren (2019) Purchasing Fixed Oils and Essential Oils for Therapeutic Uses Guidelines, International Federation of Aromatherapist, https://ifaroma.org/en_GB/home/news/purchasing-oils-therapeutic-uses-guidelines
[30] Denise Brown, Dilutions, https://www.denisebrown.co.uk/dilutions
[31] Schneider R, Singer N, Singer T, (2018) Medical aromatherapy revisited—Basic mechanisms, critique, and a new development, Human Psychopharmacology: Clinical & Experimental, 34, 1-10
[32] Tisserand R, How to Use Essential Oils Safely, Tisserand Institute https://tisserandinstitute.org/safety/safety-guidelines/
[33] Choi S Y, Park K (2016) Effect of Inhalation of Aromatherapy Oil on Patients with Perennial Allergic Rhinitis: A Randomized Controlled Trial, Evidence-Based Complementary and Alternative Medicine
[34] Gibbs J E M (2019) Essential oils, asthma, thunderstorms, and plant gases: a prospective study of respiratory response to ambient biogenic volatile organic compounds (BVOCs), Journal of Asthma and Allergy, (12) 169-18
[35] Tisserand R, Irritant and allergic reactions to essential oils, Tisserand Institutehttps://tisserandinstitute.org/safety/irritation-allergic-reactions/
 [36] Enteen S (2010) Endangered Plants: A Matter of Ethics and the Buyer Beware Massage Today https://www.massagetoday.com/articles/14192/Endangered-Plants-A-Matter-of-Ethics-and-the-Buyer-Beware
 [37] Brummitt N A, Bachman, S P Griffiths-Lee J, Lutz M, Moat J F, Farjon A, Donaldson J S, Hilton-Taylor C, Meagher T R, Albuquerque S, Aletrari E, Andrews A. K, Guy Atchison, Baloch, E, Barlozzini B, Brunazzi A, Carretero J, Celesti M, Chadburn H, Cianfoni E, Cockel C, Coldwell V, Concetti B, Contu S, Crook V, Dyson P, Gardiner L, Ghanim N, Greene H, Groom A, Harker R, Hopkins D, Khela S, Lakeman-Fraser P, Lindon H, Lockwood H, Loftus C, Lombrici D, Lopez-Poveda L, Lyon J, Malcolm-Tompkins P, McGregor K, Moreno L, Murray L, Nazar K, Power E, Tuijtelaars M Q, Salter R, Segrott R, Thacker H, Thomas L J, Tingvoll S, Watkinson G, Wojtaszekova K, Nic Lughadha E M (2015) Green Plants in the Red: A Baseline Global Assessment for the IUCN Sampled Red List Index for Plants, PLOS one 10 1371
[38] IUCN (2020) International Union for Conservation of Nature's Red List of Threatened Specieshttps://www.iucnredlist.org/
 [39] (2020) Guide to Essential Oils and Sustainability, Aromaweb, https://www.aromaweb.com/articles/essential-oil-sustainability.asp