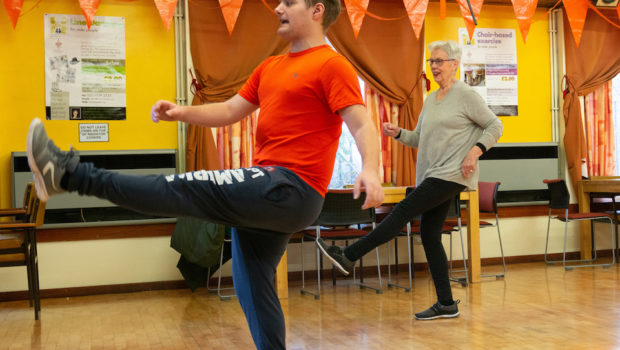 'We should consider every day lost on which we have not danced at least once.' Friedrich Wilhelm Nietzsche
It doesn't matter if I'm off the beat.
It doesn't matter if I'm snapping to the rhythm.
It doesn't matter if I look like a complete goon when I dance.
It is my dance.
It is my moment.
It is mine.
And dance I will.
Try and stop me.
Dan Pearce, Single Dad Laughing
Do you remember dancing? Going out on weekend nights, coming home exhausted but just buzzing. I spent five years of my life dancing most nights of the week and I never felt more alive. I remember saying 'Who needs sex? This is better than anything.' Totally exhilarating. It made me feel fit and alive, alert and thrilled with life. I thought it was the secret to life.
Well, now it is official. Research from Coventry University has shown that, as well as getting you fit, which I think we all know that dancing will do, it is also especially good for your brain function.
How come? Probably because it involves getting oxygen pumping around your body and at the same time having to coordinate movements of different parts of your body using the left and right side of your brain. It makes immediate and significant improvements in your brain function.
If you are worried about what ageing is doing to your brain, and who isn't, why not try our (Slow) Line Dancing classes? You don't have to have a partner. You don't have to have experience. You don't even have to have rhythm. Our line dance teacher, Scott, will make you welcome, teach you the moves, get you moving and you'll start to reap the benefits.
Want to do something about deteriorating heart and brain function? Let's dance!
Hoxton Health's Line Dancing classes are on Wednesdays at 10am at the Britannia Centre, 40 Hyde Road, N1 5JU or 1pm at Pensioner's Hall, Brougham Road, London E8 4PD.
For any other information about who we are or what we do, call us on 020 7739 2533.